Over 22 Thousand Protesting British Police March Through The Streets Of London
*
Boy, oh, boy!

Now, this
IS
what we call news!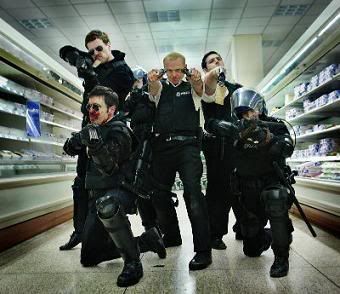 Who knew there were still so many sets of balls swinging among so many of our best-of-British 'bobbies'?
Police in protest rally over pay



Police officers gather to demonstrate over pay

An estimated 22,000 [plus] police officers are marching in central London in a protest over pay.
Read the ar rest of this (riotous), report right here.
*(Cross posted at
Appletree
)
Labels: Britain, London, march, Police, protests, United Kingdom