Separation of Church and State in the United States? Are you so & so serious?
*
Ha.

Richard's header's rich today, eh?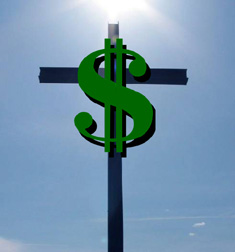 Right?!

Please pull the other one, people : it's got blinkin' bells on : bloomin' bows and ribbons even : with knobs on : sideways : to mention but a few : and the band played 'Believe me if you like'.


Campaign comes to churches on final Sunday
Labels: America, American politicians, politics, United States, US constitution