Dirty Dick Cheney In The Dog Whore House?
*
Uh, oh!

Well, well, well.

Will dirty old man, Dick Cheney, finally be f*cked off ... sometime soon?

Has he eventually been caught dead to rights -- with his kinky kecks down around his ankles, so to speak?

Is this the last of his smoking guns?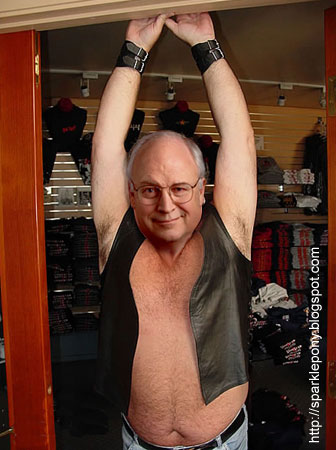 Well, we admit we ain't sure for certain ...... just yet.


Hop straight across to Kos's place,
where it seems a surfeit of dirty Dick dirt has just been dug up and is being actively discussed -- as we type.
*
Labels: Dick Cheney, escorts, impeach, whores