Un-bloody-believable : Barmy British Bobbies ...
We've decide we're launching a brand new, occasional, well earned award system:
'This Old Brit's Stupidest Sod(s) in the Solar System Citation'.

Hear you can learn a little about our first winner - a Metropolitan police community support officer.

Photographing thugs 'is assault', police tell householder snapping proof of anti-social behaviour

By Neil Sears - Daily Mail

A householder who took photographs of hooded teenagers as evidence of their anti-social behaviour says he was told he was breaking the law after they called the police.

David Green, 64, and his neighbours had been plagued by the youths from a nearby comprehensive school for months ...
Read the rest of this totally toe-curling, utter

tommy

-rot.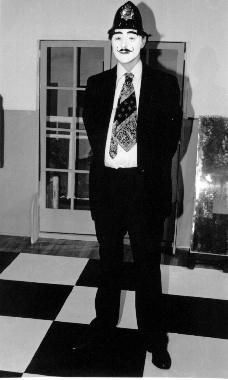 (Cross posted at 'appletree')

Labels: Britain, England, idiocy, Police, political correctness, United Kingdom