The Shocking, Sickening, Sad and Sorry State of So Many American Citizens ...
Just a few short days ago we said elsewhere (on an American forum), that most Americans were either completely unaware, or in a state of total denial, of the fact that they're around 30/40 years behind as far as the 'civilisation stakes' is concerned.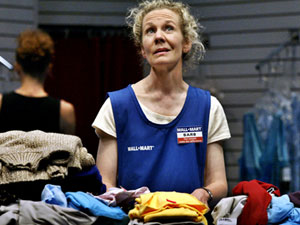 Today we read this.


US slips down development index

Americans live shorter lives than citizens of almost every other developed nation, according to a report from several US charities.

The report found that the US ranked 42nd in the world for life expectancy despite spending more on health care per person than any other country.
Read the rest of this (alarmingly), revealing report.


And still, there are soooo many self deluded dudes (and dames), determined to dispute this sort of (self evident), stuff.




So, we strongly suggest that all such stupid sobs should simply sod off from this place, and take any/all their arguments to their very own

'American Human Development Project'.



OK?

(Cross posted at 'appletree')

Labels: America, American Human Development Project, United States, US health care