Israel letting loose with white phosphorous upon Gaza's Palestinian civilians
Remember when America actually admitted it flat out lied about using white phosphorous as a weapon (of mass destruction), against the civilian population of the city of Fallujah, Iraq?
At first it was claimed that it was used merely to "illuminate the battlefield". Later, when challenged by the free press of the wider world, the United States changed it's tune. They then claimed to have used it simply to create smokescreens : purely to protect their attacking, invader/occupier, largely inexperienced, ill trained and ill disciplined troops

Incidentally, white phosphorous as anti-personnel weaponry was first used by the United States during WW2.

But ... boom, bloody, boom .... dear old Blighty-Britain had already beaten them to it ... as far back as 1916 during WW1.

Yep, really. Admittedly, not in anything like the massive (much more spohisticated & destructive) amounts now used in Israel's and United State's shells and bombs. Nevertheless ......

(Pause to puke)

Now, in Gaza, America and Britain's mutual accomplice in committing war crimes, the currently seriously sick state of Israel is following in it's faithful friends' foul smelling footsteps.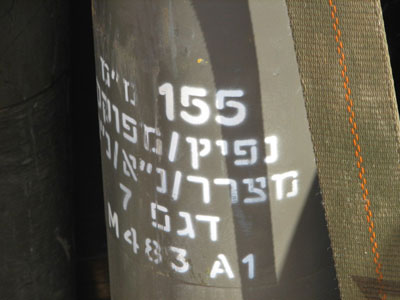 White phosphorus being used solely for 'innocent' smokescreens?
Yeah, sure.

What the whole world's witnessing right now in Gaza is most certainly not the sort of smokescreen that the/their/our putrid politico-pricks - nor the despicably complicit western mainstream media make it out to be.

Far effing from it, in fact.
(Commercial [sorta] break)
Since we've never, ever been the slightest bit embarrassed by anything we've ever written - which a couple of hopelessly humourless, grammar-police-goofs have emailed us about - we're not about to start to be now.

In fact, if there are any who read here regularly who still haven't gotten their (big, swelled) heads around our particularly personal prose - tough shit. We sincerely suggest they start trying to understand the meaning of actual 'poetic' and/or 'artistic' license. Then, maybe, just maybe - when we say "smoke and mirrors screen" - it'll make some sense to them.

(Commercial break over)

Back to the seriously bloody business in hand.

Below, we've purposely chosen to show in all it's gory glory, our very own version of some 'shock and awe'.
Death by 'smokescreen'.
(Pause to puke)
When you've stopped spewing, see this.
Then read this.
And take a look at this, too.


War?
What TF is war good for?

And who TF is war good for?

**[N.B. Comment moderation temporarily applicable.]

Labels: collateral damage, Fallujah, Gaza, Gaza strip, Israel, War Crimes, white phosphorous