As Israel announces it's intended increase in it's inhumanity to man, massive street riots in London ensue
Just when we think things can't get any worse, we get all this. ...
The Guardian is as good as it gets, truthful mainstream media-wise, since they've never needed to be beholden to nor dictated to by, any bloody billionaire owner. But we believe that even their quoted figures for the London riots today are far too conservative an estimate.
TENS OF THOUSANDS JOIN LONDON GAZA PROTEST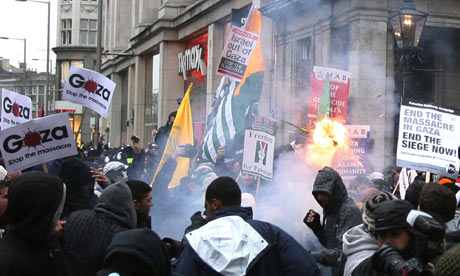 *(Cross posted across at
'appletree'
)
Labels: anti war, anti-war, Britain, collateral damage, ethnic cleansing, Gaza, Gaza strip, genocide, Israel, London, massacre, Middle East, Palestine, Palestinians, protests, United Kingdom