G.W. BUSH; WORST PRESIDENT ...
*

It's been a terribly tedious and totally tiring type of day, today.

And we ain't getting any younger.

What's more (and what's worse), is that it's also been bloody typical, British November weather, ie: positively pissing persistent-serial-precipitation.

But as every proper pro knows, the show must go on; short show or not -- since

something

is better than nothing.

Especially, if it's for free.

So, before we both bugger off for a bath before bedtime ... here y'go.

Enjoy!

Have at it.

Pass it on.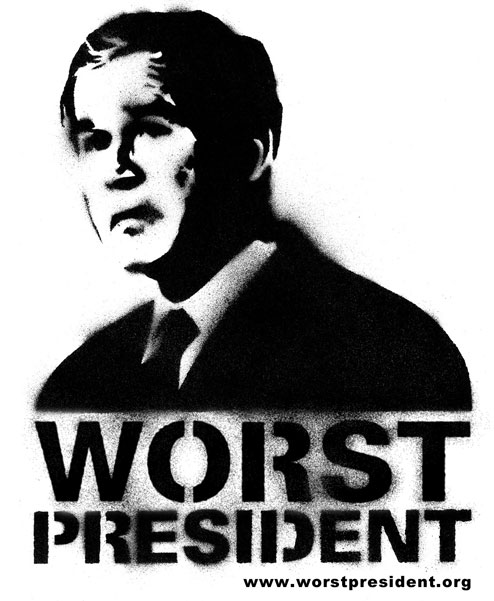 Visit : worstpresident.org


*