Oh, Shit! Israel Suddenly Starts Shouting About America's New Iran Intelligence Report ...
*
Oh, shit!

Oh, no!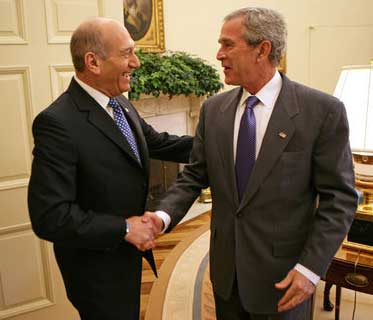 Just one day ago we finished our piece on the sudden American U-Turn re: their latest Iranian intelligence, with the sentence shown below.

Seriously, from where we're sitting this sudden turn of events smells strangely fishy, and we strongly suspect it's merely the first chapter of a distinctly new yarn story, as is yet to be told.

Just minutes ago we read this.


JERUSALEM - A U.S. intelligence assessment that Iran has stopped developing atomic weapons is putting a burden on the Jewish state, which has long relied on Washington to lead the international charge against Iran's nuclear ambitions.

With the U.S. now less likely to take military action, an increasingly nervous Israel might feel compelled to strike out on its own if it perceives a dangerous threat.

Israeli officials say their intelligence forces believe Iran is still working aggressively to build nuclear arms.

(snip)

In 1981 Israeli warplanes penetrated deep into Iraq to destroy an unfinished nuclear reactor near Baghdad to prevent its use in a weapons program.

Israel has since taken delivery of about 80 aircraft fitted with long-range fuel tanks that would allow them to reach Iran, and it has acquired three German-built submarines reportedly capable of firing nuclear-armed missiles, with two more under construction.
Read the rest of this brand NEW, VERY worrying report.


Please, someone, anyone, anywhere ... for God's sakes, say it isn't so.

*
Labels: balistic missiles, Iran, Israel, nukes, preemptive strike, United States, war, WMD