R.I.P. Cyd Charisse ...
What a woman she was. What a brilliant (and beautiful), dancer the lady was. And what a pair of legs. You'd better believe us.




Cyd Charisse was one of those very few super-special, stars of the silver screen of whom the Golden Age of (technicolour), Hollywood Musicals was made.

And we should know. We quite literally 'grew up' on a diet of Hollywood Musicals. A diet lovingly fed to us on a regular basis by two dear old childless aunts.




Oh, happy days.




In those days, cinemas - and there were so many of them (everywhere) - showed three completely different programmes per week.
One was Monday to Wednesday, another was Thursday to Saturday and the other was Sunday only.
All of which made it a simple matter to see a brand new full programme for all seven days of the week, without having to travel any further away from one's own front door than a twenty minute walk.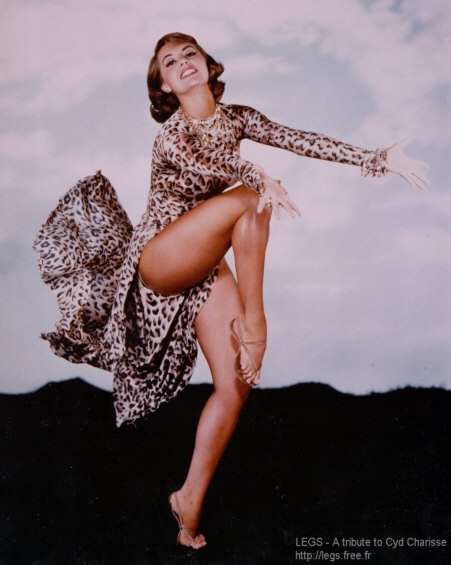 Anyway, Cyd Charrise was a brilliant dancer and a true natural beauty ... and boy, when it came to legs Cyd was in a class of here own. To this day, we can safely say with hand held on heart that we've still not seen a pair as perfect.


Sad to say, Cyd passed away yesterday at the age of 86.


We're sure she'll be missed by many ... all over the world ... just as much as she'll be missed by ourselves.


See some more of/on Cyd Charrisse at her official website.
*
Labels: America, Cyd Charise, United States